IMPORTANT NOTICE: ABOUT ACCOMMODATION AT INAOE!
For those who have received free accommodation at INAOE you should head to the "CASETA DE VIGILANCIA" at INAOE. The registry with your name, room number and key will be there. This place is at the entrance of INAOE. You should bring an official ID and register with them to get access to your room.
The porters at "CASETA DE VIGILANCIA" are available the 24 hrs, so talk to them.
NOTICE: rooms can be checked out from 12 pm onwards.
MEALS SERVICE at INAOE
The company "X caret" will offer meals and food for the workshop.
Breakfast
Tamales y atole.
Lunch
Cost per menu: $55.00 mexican pesos
Menu 1: Cemita poblana y agua de sabor.
Menu 2. sopa de pasta, pollo al chipotle, gelatina y agua de sabor.
Lugar: Jardin a un lado del centro de información
Registration
Participants should make a deposit to the account:
TITULAR: Instituto Nacional de Astrofísica, Óptica y Electrónica
BANCO: BBVA Bancomer
ACCOUNT NUMBER: 0198747962
CLABE: 012650001987479625

The cost recovery fee is as follows:
Students: 100.00 MXN (one hundred mexican pesos)
General: 200.00 MXN (two hundred mexican pesos)
And then send an email to the following email address:
brendac@inaoep.mx
with the following information:
In the email's subject: [VCADW Registration]
In the email's text body:
Participant type: Industry | Academic | Student
Name:
Institution or Company:
Gender: Male | Female
email:
Telephone (mobile if possible):
Attachments:
Include a scanned copy of the deposit receipt.
If you are a student: also include scanned copy of Student ID OR Official ID + Official Letter issued by your Institution indicating you are a student.
Also, make sure your name is correctly written in the email as that is how it will be printed on the certificate of attendance.
Free Accommodation for Students is fully booked now, (NO MORE ACCOMMODATION PLACES AVAILABLE)
REGISTRATION IS CLOSED NOW!
We have reached the limit of available places, thanks to all the participants. Please, arrive at 8 am on Thursday, 23th, for registration. Entrance will be allowed with badge only!
Alternative Options for Accommodation
Official Workshop Hotel: Holiday Inn Puebla La Noria
To receive the room's special price you have to mention that you are attending the International Workshop on Vision and Control for Autonoomus Drones.
See the official hotel's flyer for the event here: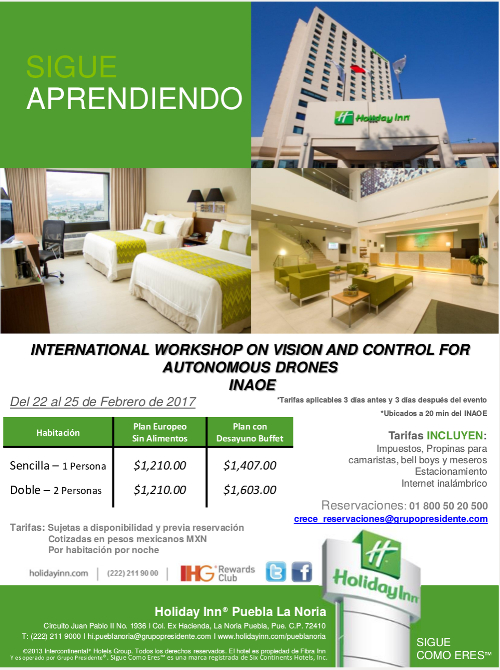 Alternatively, there are some hotels nearby INAOE where you can book a room at a special tariff. When booking with any of these places, make sure to mention you are attending an event at INAOE.
Hotel Villas Tonantzintla
1 o 2 personas: $689
3 personas: $759
4 personas: $864
Hotel Real de Naturales
1 o 2 personas C/ 1 matrimonial $ 500
1 o 2 personas C/ 2 matrimoniales $585
3 o 4 personas C/ 2 matrimoniales $ 675
About INAOE's Accommodation and Food
Click here!
IMPORTANT DATES
Registration Deadline
February 20, 2017 (11:59 PM Mexico City Time)
REGISTRATION IS CLOSED
No more places available!
Endorsed by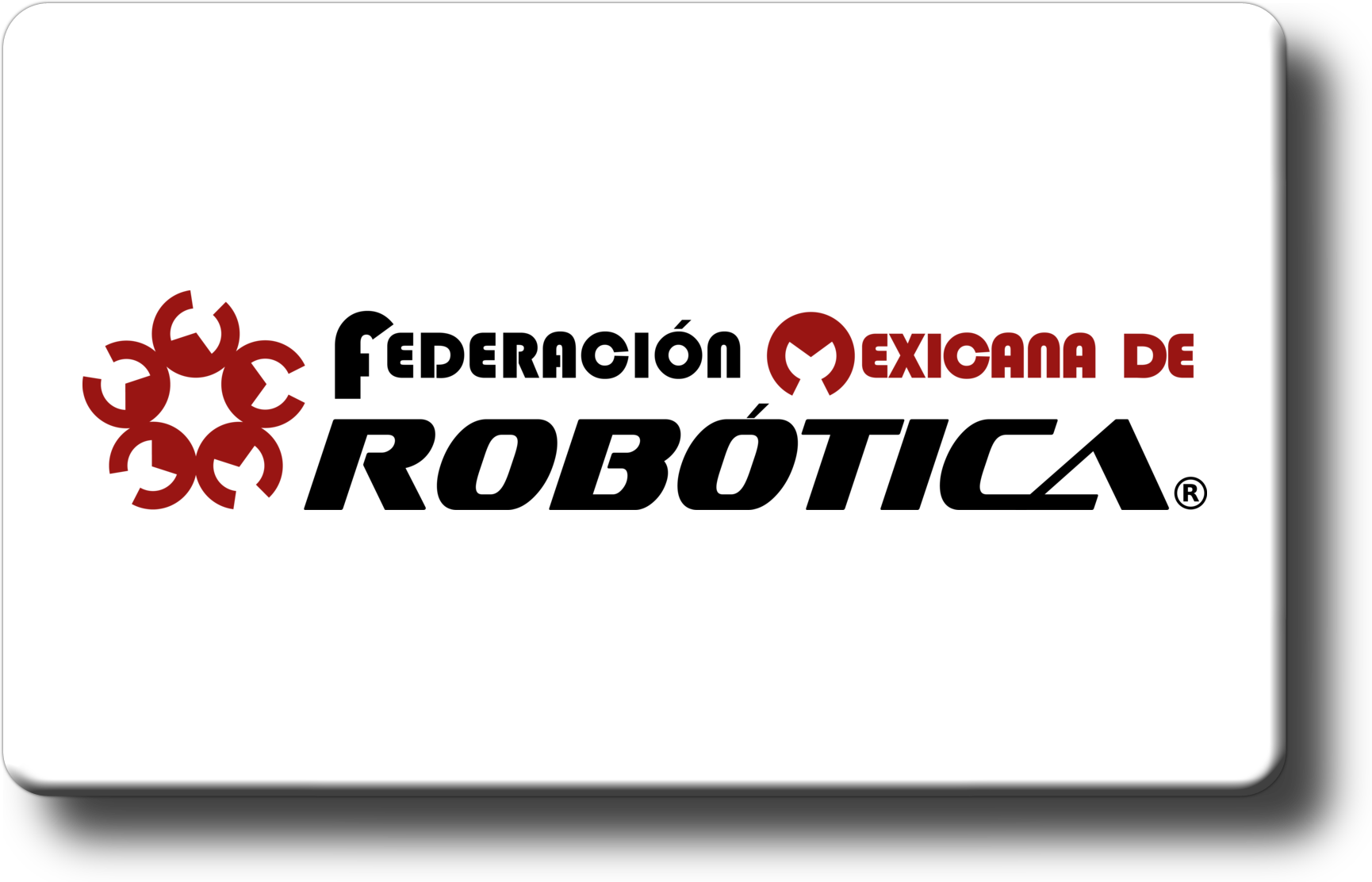 Sponsored by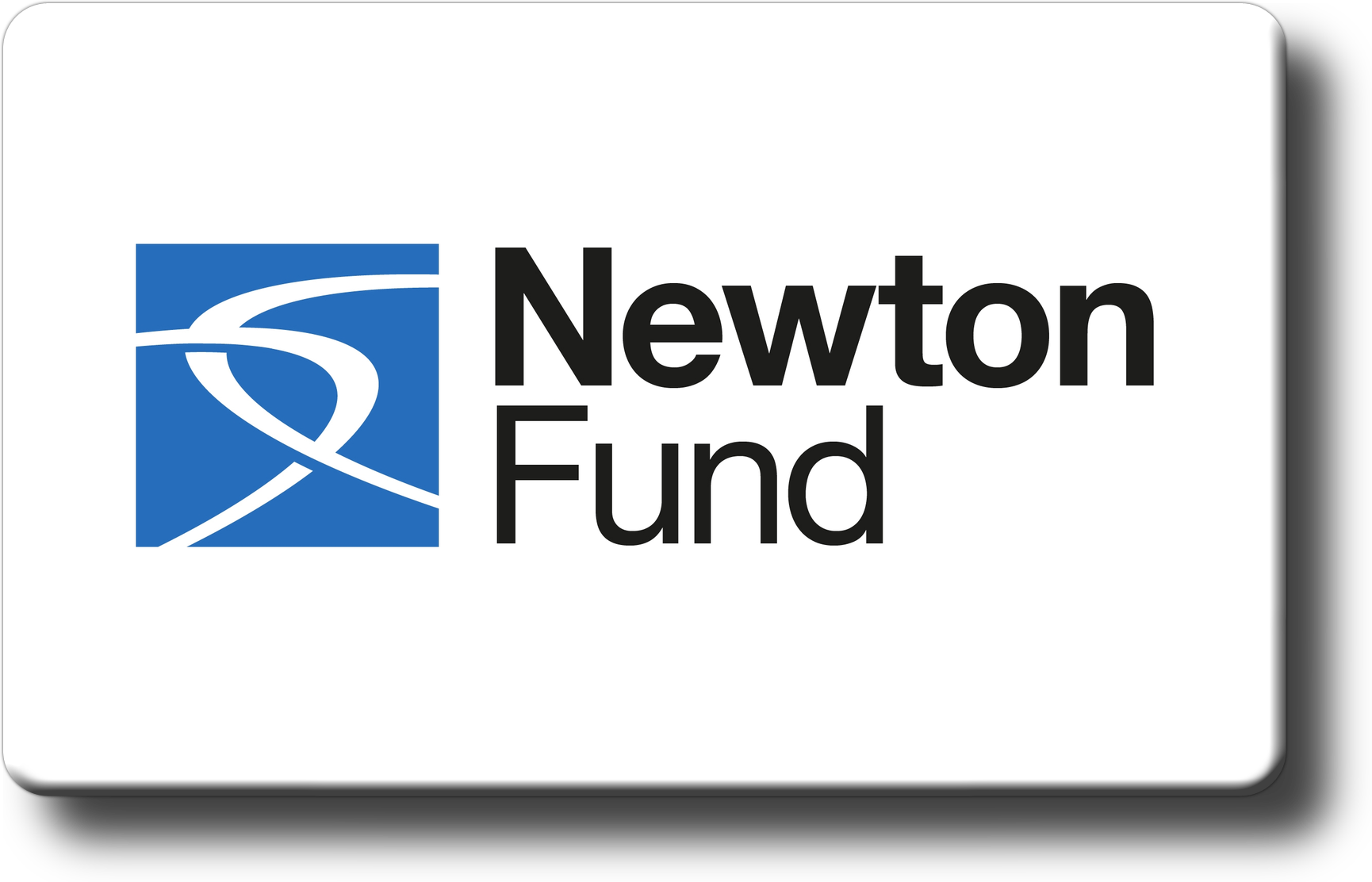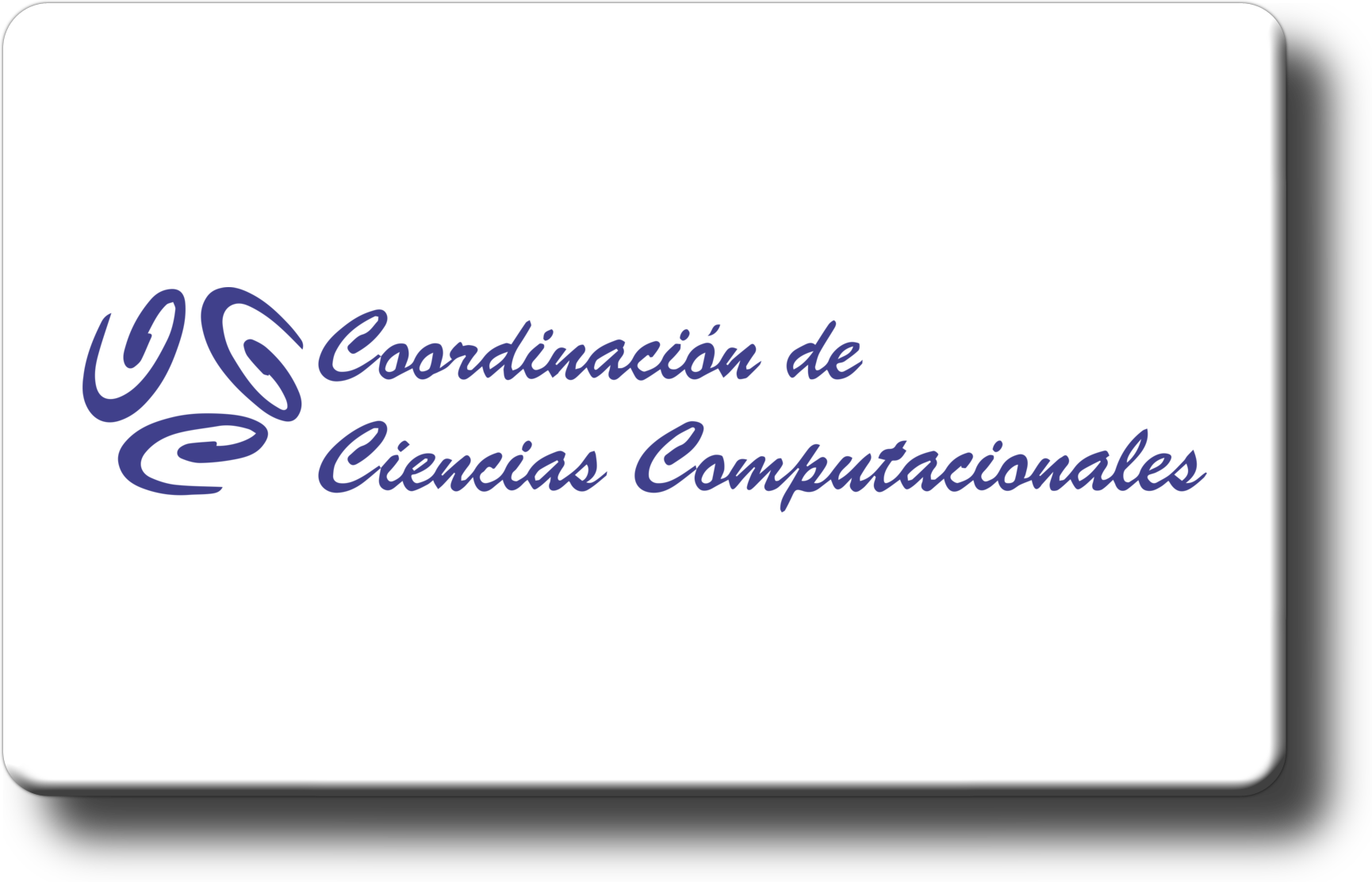 Acknowledgements to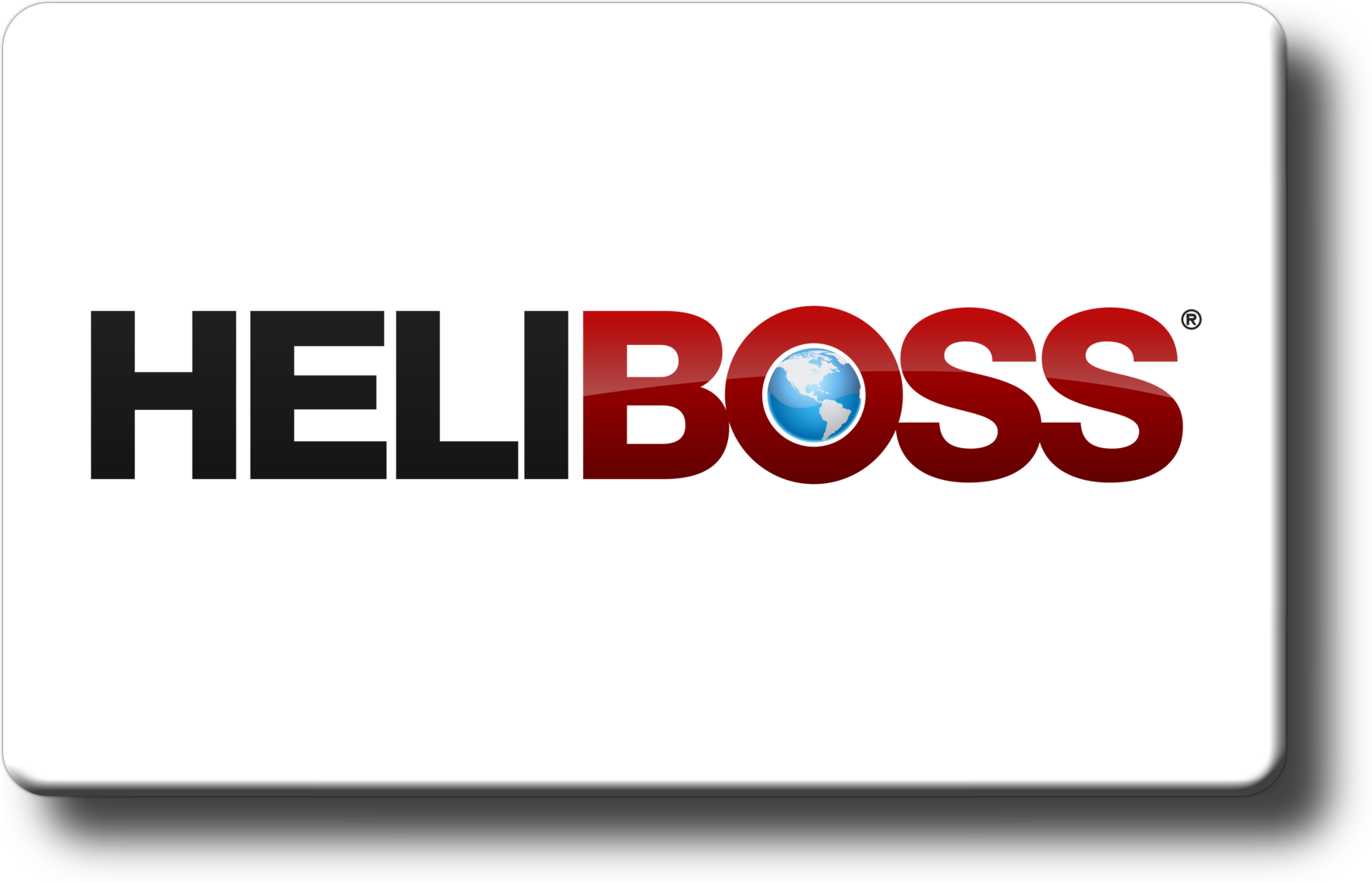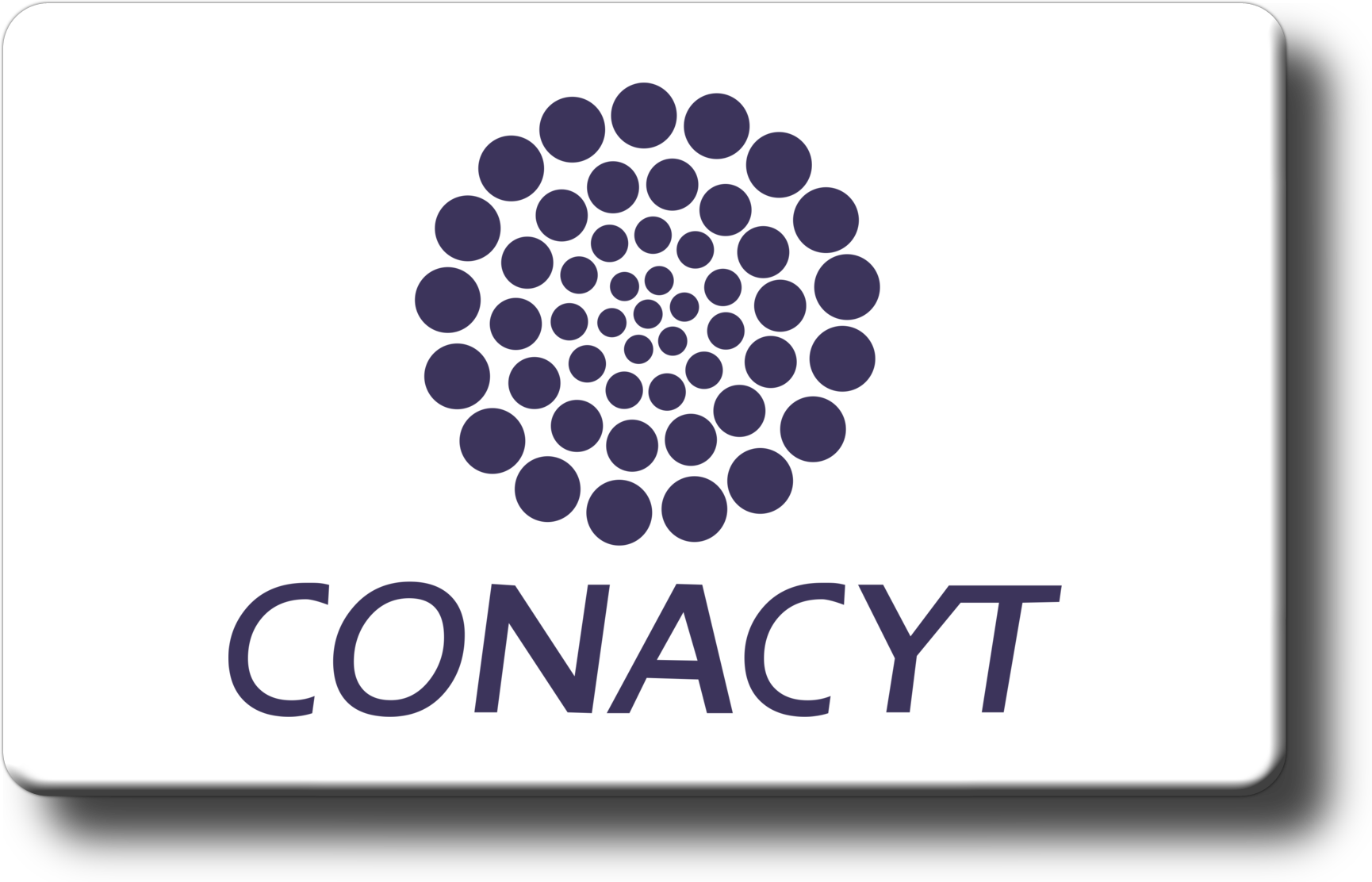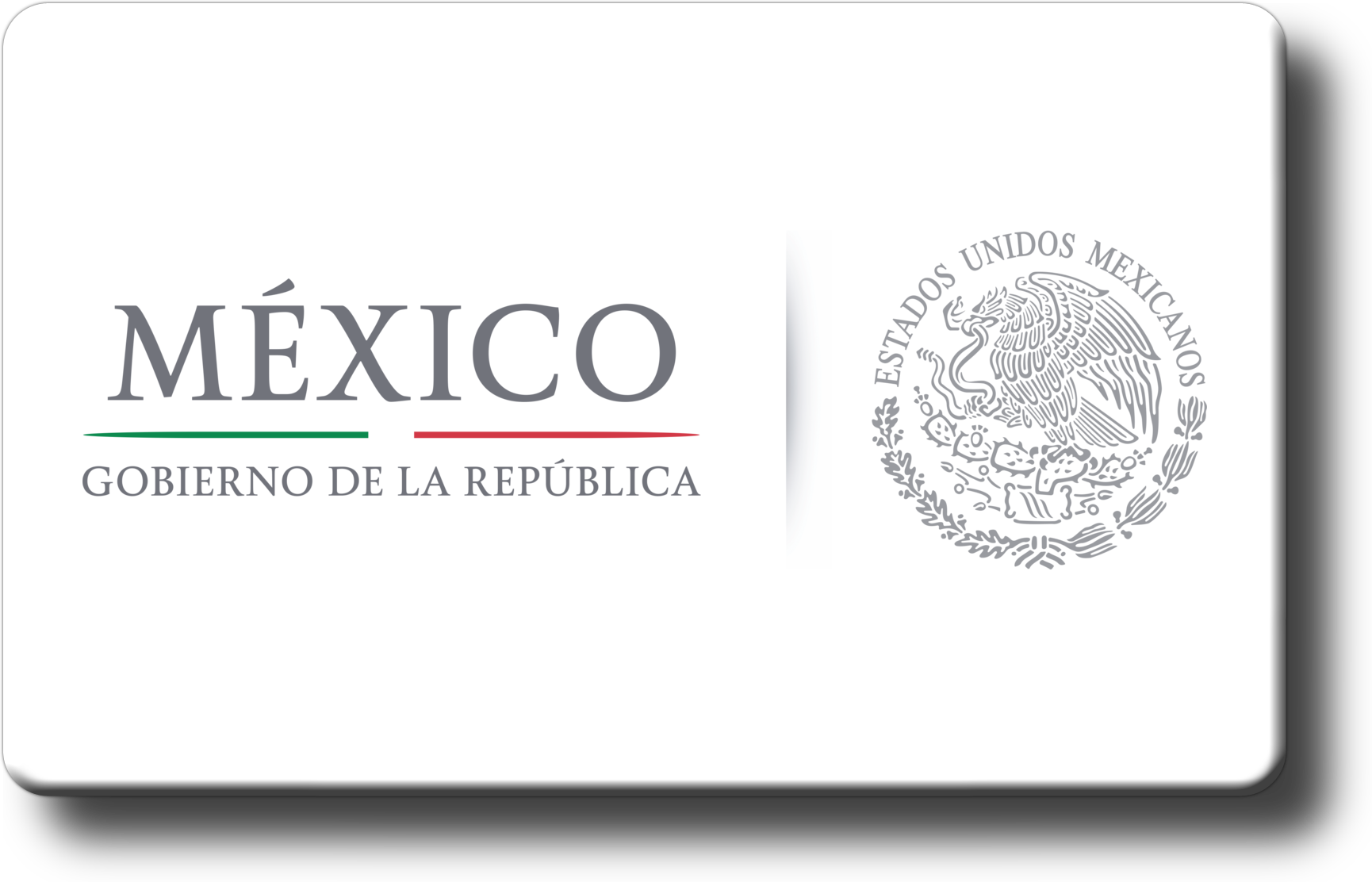 Download Event's Poster