Main
I hold a PhD in Computer Science. My research is on Automatic Text Processing. My recent interests include:
Cross-topic and cross-genre authorship attribution
New representations and methods for author profiling
Supervised approaches for plagiarism detection
Text classification using distributional word representations as well as word embeddings.
Multilingual document clustering and classification
Image retrieval combining textual and visual information
Image Classification through Text Mining techniques

I am member of the Laboratory of Language Technologies of the Computational Sciences Department at the National Institute of Astrophysics, Optics and Electronics (INAOE) of Mexico. From 2002 to date.

Visiting Professor at the Department of Computer and Information Sciences, University of Alabama at Birmingham, USA. From August 2010 to July 2011.

Visiting Professor at the Department of Information Systems and Computation, Polytechnic University of Valencia, Spain. From April to December 2004.

Invited Professor at the "Dipartimento di Informatica e Scienze dell'Informazione", Università degli Studi di Genova, Italy. Summer 2004.

Doctoral Visiting Student at the Department of Computer Science, University of Chile, Chile. From June 2000 to april 2001.

I am also member of Mexico's National System of Researchers (SNI II), The Mexican Academy of Sciences (AMC), the Mexican Society of Artificial Intelligence (SMIA), the Mexican Society of Computer Science (SMCC), the Spanish Society for Natural Language Processing (SEPLN), and founder member of the Mexican Association for Natural Language Processing (AMPLN) and the Mexican Academy of Computer Science (AMEXCOMP).
Curriculum vitae (last modification: August, 2015).
My profile in Google Scholar, Microsoft Academic Search, and DBLP.
Follow me on Twitter to know about my new papers and nlp related info.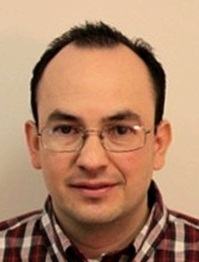 Contact information
Dr. Manuel Montes y Gómez
Titular Researcher C
Department of Computational Sciences
National Institute of Astrophysics, Optics and Electronics
Calle Luis Enrique Erro 1, 72840.
Santa María Tonantzintla, Puebla, Mexico.
Phone: +52 (222) 2663100 x 8218
Fax.: +52 (222) 2663152
email: mmontesg [at] inaoep [dot] mx
Twitter: http://twitter.com/mmontesygomez