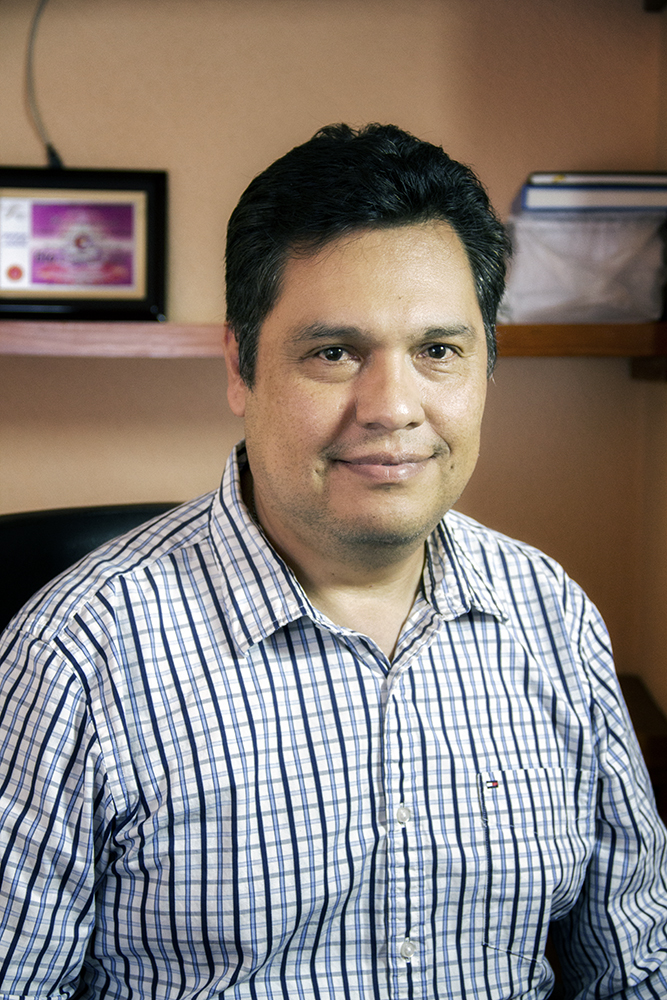 DR. JESÚS GONZÁLEZ BERNAL
Teléfono: +52 (222) 2663100 Ext: 8303
Correo Electrónico: jagonzalez@inaoep.mx
Resumen Curricular:
Jesus A. Gonzalez obtained his bachelor degree in Computer Science and Engineering in 1992 from las Americas University, Puebla. In 1999 and 2001 respectively, he got his Masters degree and Ph. D. in Computer Science and Engineering from the University of Texas at Arlington, Texas. He is currently enrolled in the Computer Science deparment at the Institute of Astrophysics, Optics, and Electronics (INAOE), Puebla.
líneas de investigación
Graph-based algorithms

Algorithms for inbalanced classes

Machine Learning and Data Mining Applied to:

Medical domains

Leukemia Identification from Bone Marrow Images

Microcalcifications Detection from Mammograms

Others

Bioinformatics

Micro-satellites identification

Protein Folding Prediction

Others

Remote Sensing

Satellite Image Classification Algorithms

Adding Context to Satellite Image Classification Algorithms

Geographic Information Systems
crectealc
CRECTEALC (Centro Regional de Enseñanza en Ciencia y Tecnología del Espacio para America Latina y el Caribe).
CRECTEALC is the Regional Center for Education in Spatial Science and Technology for Latin America and the Caribean. I am currently the Educational Coordinator of the Mexican Campus and I also participate as professor of part of the Remote Sensing and Geographic Information Systems courses. You can find more about CRECTEALC at http://www.crectealc.org/.
nautilus
NAUTILUS is a project funded by SEMAR-CONACYT. It consists of an electronic navigation system for the marine ships that concentrates information from the ship sensors and uses it in a navigation chart to provide a decision tool to the user. The system also provides an internal network to connect to other systems and a wireless network to connect and exchange tactical information with other ships.
Leukemia identificaction
This is a project in which we collaborate with physicians from the IMSS (Instituto Mexicano del Seguro Social) to identify leukemia from bone marrow samples according to the FAB classification.
habitar y vivir
Habitar y Vivir is a project in which we apply graph-based data mining to obtain patterns from a houses spatial description database.
Publicaciones Recientes:
Información de Cursos:
TEACHING
Machine Learning
Machine Learning II
Seminario 1
Data Mining
Automata Theory and Formal Languages
Software Engineering
Operating Systems
Data Bases
Geographic Information Systems
Remote Sensing
Página Personal: http://ccc.inaoep.mx/~jagonzalez